Full Transparent Usb3.0 Hard Drive Adapter
WITH TRACKING NUMBER

ORICO
Get quick access to your stored data or recover, transfer, and archive data with this cool, compact and easy-to-use full-transparent high speed USB3.0 adapter. Comes with USB 3.0 port and has a transfer speed of up to 5 Gbps. And even support UASP protocol.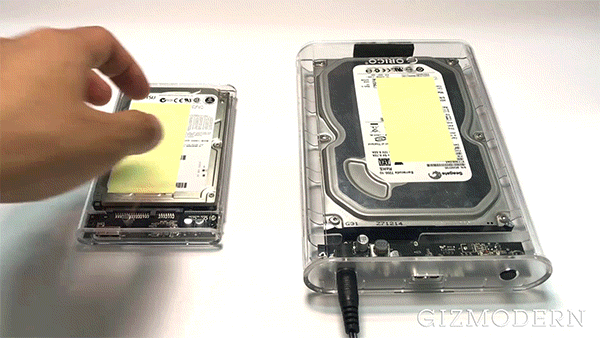 Supports all 2.5" and 3.5" SATA I/II/III hard drives (and SSD) up to 8TB (3TB for 2.5" SATA hard drives).

Super easy to install High quality

Security:
Over-current protection
Over-voltage protection
Overheating protection
Short circuit protection
Free shipping to USA and Canada. Delivery times : 14 days + Handling (1-3 Days)